Hello wonderful people!
So today the post man brought me this wonderful parcel...
Opening all the little parcels and packages, I felt like I was 5 again. There was iridescent glitter, clown paint, glitter spray, bald caps, glow in the dark paint, face paint palettes, gold and silver fine particles, anti shine powder, dust and she powder, liquid latex, spirit gum, tooth paint....
So now my special fx kit has gone from zero to hero! It was a big investment, but so worth it!
As I opened the stuff and smelt and fiddled with it, my eyes welled up. I finally was interested in something and happy and excited and I had ideas filling up in my head of the fun I was going to have. I haven't felt like that for a while (not since I saw Kandee!), and I cried a little as I realised how lucky I am to have something I love so much, and can share with others!
I'm not a material girl really, but I love the way emotions can make you feel. Like when your painting you can feel completely at peace and calm. Or watching your favourite film might remind you of who you are again, when your soul might be feeling lost.
I'm so glad I've bought myself all this stuff to add to my kit, and can't wait to unleash myself on some models!
But on another matter, it was Dauphines where I bought all this stuff from... Their website is
www.dauphines.co.uk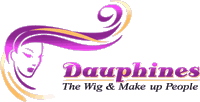 The website is full of all these precious makeup goodies! You can sit on it for hours and hours and marvel at the fun stuff they sell! So I made my order on Wednesday evening, and yesterday a nice lady rang up to go through my order and just told me what they didn't have in stock and similar stuff I could have instead. Now this might nark some people off, but she was sooo lovely and helpful, she knew all about the products, and recommended what was best for my needs! I really recommend the staff their! And then she sent it right on out, and the postman bought it to my flat today, all perfectly wrapped with nothing broken! :)
I can't wait to start doing some looks!
Also I designed myself some business cards! Check them out... (ive watermarked them so we don't get no stealers! hahaha)
What do you think?
Kisses and special fx makeup
xoxo